About Melissa Lucy
Chief Executive Officer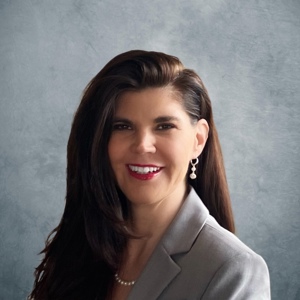 Melissa L. Lucy, LPC, QMHP is currently the Chief Executive Officer at Horizon Behavioral Health with 25 years of experience in community behavioral health and 19 years in leadership roles. She has dedicated her career to helping children and adults overcome their life challenges with compassion, professional guidance, and caring support. Her experience as a leader and direct service provider includes program development, evaluation, strategic planning and oversight of a portfolio of services that includes emergency mental health, forensic services, psychiatric services, primary care, and youth and family behavioral health services.
Melissa has served as a member of several state and local committees and taskforces. Melissa currently is the Chair of the Crisis Intervention Team (CIT) Coalition of Central VA and a Committee Member of CIT International, at the federal level. At the state level, Melissa serves as an active member of the Residential Crisis Stabilization Committee, CIT State Committee, and voting member of the Emergency Services Council and Region 1 Utilization Management Team. She also serves as the Co-Chair for the Region 1 Committee and Board Member of the Virginia Association of Community Services Boards (VACSB). As an active VACSB Board Member, she also represents Horizon Behavioral Health as a Co-Chair of the VACSB Quality and Outcomes Committee as well as the VACSB Training and Development Committee. At the local level, Melissa is an active member of the Region 1 Executive Director's Forum, Lynchburg Regional Business Alliance, Drug Court Advisory Committee-Lynchburg, and the Central Virginia Addiction & Recovery Resources Coalition. Melissa also serves as the Co-Chair of the Regional Criminal Justice Board.
Melissa is Licensed by the state of Virginia Board of Counseling, is extensively trained as a Dialectical Behavior Therapy (DBT) specialist, Moral Reconation Therapy (MRT) specialist, and she has specialized training from University of Virginia in forensic services. Melissa has trained with leading experts in her field and received certification from Marsha Linehan, the program founder of Dialectical Behavior Therapy (DBT).
Today, Melissa leads her team in making Horizon Behavioral Health a leader in the field of Behavioral Health. Mrs. Lucy has presented at the International Crisis Intervention Conference in Florida, on the Crisis Intervention Program established at Horizon Behavioral Health. Mrs. Lucy was instrumental in the establishment of this program in the Central Virginia area at Horizon Behavioral Health.