Admissions & Scheduling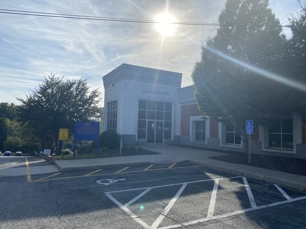 Call us Today at 434-477-5000.
First-time clients in the City of Lynchburg, and counties of Campbell, Amherst, and Appomattox can be seen at Horizon's Langhorne Wellness Center. The Admissions department is the primary contact for all new clients. The first step is to call our admissions number at 434-477-5000 to set up a client profile and schedule an assessment.
We offer evidenced-based assessments both in-person and via telehealth which guide individuals and families to make informed choices about their care. Based on the assessment, Horizon will provide recommendations for services that are the best-fit for you or your loved one and help you schedule your first appointment. Horizon also maintains strong partnerships with other community organizations and service providers to ensure a seamless referral process for clients who require services outside of our existing portfolio of services.
During the COVID-19 public health crisis, if you need to make your first appointment, you can schedule an Admissions appointment through Telehealth, however we are still accepting walk-ins at this time. All current clients also have the opportunity to see their Horizon providers through Telehealth.
Fee for service is determined on an individual basis and insurance is billed as appropriate. Most forms of insurance are accepted such as Medicaid, Anthem, Optima, and United Behavioral Health, among others. Horizon guarantees that no one will be denied access to services due to inability to pay; and there is a discounted/sliding fee schedule available, based on family size and income. 
Notice of Protection Against Surprise Billing  I English I Spanish I Korean I Vietnamese
Same Day Assessments 
Available at the Langhorne Wellness Center
Address: 2215 Langhorne Road Lynchburg, VA 24501
Same Day Assessment:  Hours are 8:30 a.m. until 3:00 p.m. Monday through Friday
Assessment by Appointment:  Initial assessments can also be done by appointment. Please call the Admissions Line above for more information.
Clinical Assessment Process
There are five steps to our comprehensive, evidence-based clinical assessment process.
Client meets with reception/administrative assistant to start collection of basic contact information.
Client meets with a member of our financial intake team to review insurance information. If a client does not have insurance, the ability to pay scale is utilized. If the client is under 18, additional funding may be available and will be reviewed.
Client meets with a clinician to complete the clinical intake, which is a comprehensive mental health and substance use diagnostic evaluation, to open the client to services at the agency.
The process may take from 2 - 4 hours, but all steps do not have to be completed in the same day.
Once the intake process is complete, the client will receive follow up appointments, as well as emergency contact information if needed.
When you are ready for services, please bring a picture ID, social security card, insurance card (we accept all insurances) and proof of income (pay check stub, W-2, SSI, unemployment, etc.). Please also bring any guardianship documentation if that applies.