Administrative Offices - Horizon Behavioral Health
The Fagan Administration Building is home to our administrative staff such as Talent Management, Finance, and Informational Technology. While this location does not provide any clinical services to our community, this is a great place for you to come if you are interested in learning more about available positions for hire and new job openings. To learn more about Horizon's current employment, internship, and volunteer opportunities, click here.
Talent Management
Our team of highly skilled professionals is dedicated to building and retaining a workforce of great employees to achieve Horizon's organizational mission and vision. Horizon's team of Staff Development Coordinators, Recruiters, Onboarding Specialists, and Administrative Support Staff strive to develop and retain a well-trained and culturally diverse staff.
At Horizon, we value our employees equally across all departments and prioritize our staff needs as a result. In order to accomplish this, we continuously seek ways to improve and maintain human resource channels of communication so we can provide relevant and timely information to our staff, clients, and the greater community.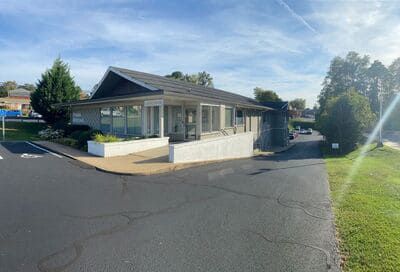 We capitalize on innovative methods to grow and maintain a competitive workforce while optimizing resources and productivity so we can provide our community with the best possible behavioral healthcare services.
Information Technology
Horizon's team of Information Technology (IT) Specialists provide consistent technical support across the organization by streamlining channels of communication, maintaining security and organization of data management, and careful management of information systems. Overall, IT Specialists maintain and improve the technical systems of Horizon to ensure all employees have the technology they need to complete their work and serve their clients well, protect sensitive information, and uphold cybersecurity protocols.
Horizon Wellness Center at Landover
2235 Landover Place
Lynchburg, Virginia 24501
Phone: (434) 847-8000
Fax: (434) 847-6094
Phone (Child Services): (434) 455-3500
Fax (Child Services): (434) 455-3516
Horizon Wellness Center at Langhorne
2215 Langhorne Rd.
Lynchburg, Virginia 24501
Phone: (434) 948-4831
Fax: (434) 845-5805