Housing Services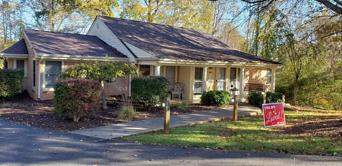 Intermediate Care Facilities
Horizon operates seven Intermediate Care Facilities (ICFs) located throughout Lynchburg and the surrounding areas. Horizon's ICF programs offer adults with a primary diagnosis of intellectual disability with active treatment in functional skills to create an environment in which the individual can not only live safely but can excel. Horizon's ICFs also support individuals with a variety of medical and behavioral needs that require extensive supports to be healthy. High quality, comprehensive services are provided by Horizon's interdisciplinary team of ICF staff which includes doctors, nurses, psychologists, dieticians, recreational therapists, OT/PT speech therapists, residential technicians, counselors, family social workers, case managers, and citizen volunteers among others. All work together to monitor Service Treatment Plans, medical needs, and provide daily living support which includes full service laundry, cooking, cleaning, grocery shopping and more. The result is the ability to provide continuous, direct care twenty-four (24) hours per day, with 24/7 oversight and on-call availability after normal business hours. Horizon has been providing Intermediate Care services for more than 30 years is is proud to continue to serve our community in this capacity. 
Individualized Service Plans (ISP)
Horizon utilizes an interdisciplinary approach to develop individualized care plans for those supported by our ICF community homes. Horizon's Qualified Intellectual Disability Professionals work with each of our residents to create an individualized plan that considers and values every person's needs and choices. Our staff encourage each resident's family and caregivers to become a part of the community by encouraging participation in the individual's plan. The care one receives in the Intermediate Care Facility promotes health, self-worth, and family/community involvement in the least restrictive setting.
Criteria for Admission
The client must be over 18 years of age and have a primary diagnosis of intellectual disability. Adults that have a dual diagnosis of mental illness and intellectual disability can also be served in our programs. All prospective residents will be assessed by the Department of Behavioral Health and Developmental Services to meet the criteria for enrollment in an ICF program. Horizon's Housing Admission team will also conduct a review to determine eligibility.
Recovery Residence for Women
This home provides supportive, stable housing and residential treatment for women with co-occurring mental illness and substance use disorder. This eight-bed residence is staffed 24/7 and we offer transportation from this residence to and from treatment at Horizon. The goal of this home is to provide a safe, supportive, and highly structured environment that eliminates major barriers to successfully complete treatment and to initiate and sustain long-term recovery.